Printing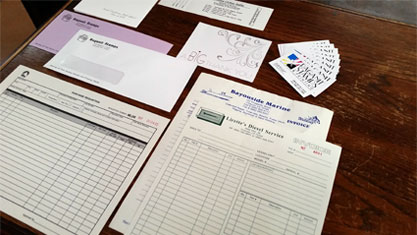 Our custom printing specializes from business & appointment cards, envelopes, invoices, letterheads, note pads, raffle tickets, flyers, and much more! Paper options range from different colors, weight, and style.
Click here to place your order!
Rubber Stamps
Here at Raganit, we concentrate on making the perfect rubber stamp for your special use. We have two styles of stamps: Self-inking stamps that require one push to stamp and regular stamps that require a seperate ink pad before stamping.
Click here to place your order!